Stralia Web has been developing results focussed websites since 1996.
Stralia Web tailors solutions to meet your requirements.
Whether you require a simple brochure style website, mobile website, responsive design or fully integrated ecommerce with a customer relations management system, our experienced team of designers and programmers work with you every step of the way.
For a free consultation call Stralia Web today on 1300 550 212
we can help you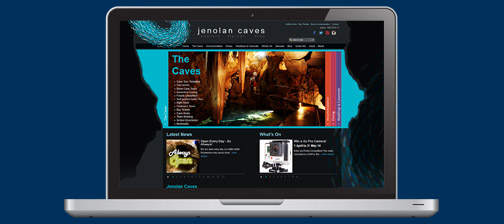 Tailored Solutions
Custom built
Content management
Ecommerce
Mobile sites
Membership systems
Bank integration
... and more
Phone: 1300 550 212
QuickStart CMS Solutions
Content management
Ecommerce
Create your own pages
Ready built templates
Fast setup
Online in 5 days
From $685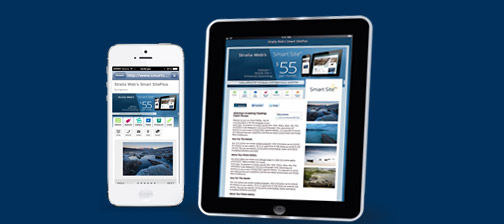 Smart SitePlus
Website
Mobile website
Domain name
Advertising
Free setup
Only $55 month
Phone for a Free Consultation
We are based in Springwood in the spectacular World Heritage listed Blue Mountains Australia. When considering your next website development project, phone Stralia Web for a free one hour consultation to discuss your requirements. Phone: 1300 550 212
Beautiful Design
Stralia Web's creative excellence will help raise your brand awareness, attract new clients, improve user experience, increase sales and profitability and open your business to the world.
Maximum Flexibility
Stralia Web's technical team can streamline your online capabilities. Blogs, calendars, ecommerce, and anything else your website requires can be built exactly to order. No more wasting your time with one size fits all products.

Online Marketing
Stralia Web's marketing team can help raise your online profile through advertising on one or more of our highly successful NSW regional websites. Receiving a high Google Rank inbound link may also benefit your overall SEO strategy.
what our clients say
Bilpin Springs Lodge
Michael Sperling
Great results!
Wycliffe Christian School
Avril Marshall
Our website has been a crucial element in promoting our school to overseas and interstate families and has been an effective marketing tool in securing enrolments in both of these areas as well as our local market.
Local Government Chief Officers Group - Griffith City Council
Peter Brooks
Excellent medium to allow 100+ LGCOG Members from around Australia & New Zealand to stay in touch and use as an online forum.
The Green Room Internet Cafe
Jane Dent
Again, my statistics and direct enquiries via Stralia Web are increasing from my listing on www.manlyweb.com.au and as a small business owner you can't not help but be impressed.
Silk's Brasserie, Leura
Stewart Robinson
Stralia Web maintains their high standard and friendly attitude!
Manly Beach Holiday & Executive Apartments
Manly Beach Holiday & Executive Apartments
We have been clients of Stralia Web for 7-8 years and we are very happy with their products and service. The staff have always been very happy to assist when there are problems.
View more testimonials